Where families celebrate music!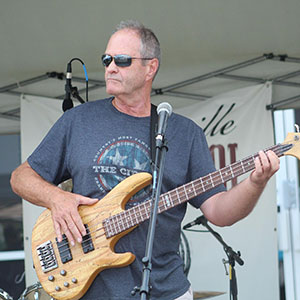 Bruce Anderson
Owner, Director of the Music School
Keyboard Instructor, Band Coach

Bruce Anderson has over 30 years experience in music education, management and performance. Bruce graduated from the University of Miami with a degree in Theory and Composition. Bruce was a product specialist and education consultant for the Education and Keyboard Divisions of Yamaha. Bruce was a Vice President and Director of Education for Jordan Kitt's Music and managed their music education programs from 1995 to 2011. Currently as owner/director of Lutherville Music School, Bruce will teaches the Yamaha Music Education System classes and other specialty programs. Bruce has been the organist for the Washington Capitals for 20 seasons and won an Emmy in 2014 for his work in a special segment for Caps Red Line.
Drew Wright
Director of the Rock School
Guitar/Bass/Drum/Recording Instructor, Band Coach

Drew attempted to play the piano as soon as he could walk. In elementary school, he took lessons on piano and eventually the trumpet. During a rough patch in middle school, he began playing the guitar, discovered the therapeutic nature of music, and felt called to pursue it as a career. He started a band, Asbestos, with long time friend Erik Davis to achieve this goal. Asbestos released 3 CDs, and toured throughout the country over the course of their 10 years as a band. A few years after earning a dual emphasis Music Composition and Recording Technology degree from UMBC, Asbestos split up, and Drew began working at Lutherville Rock School. He discovered a passion for helping students follow their own dreams in music, while providing them something to help negotiate the type of adolescent turbulence he had experienced. He continues this work today as the Director of Lutherville Rock School. In addition to teaching, Drew leads the Motley Choir and Bell Choir at Calvary Baptist Church in Towson and plays with The Nuffs as well as various side projects and collaborations.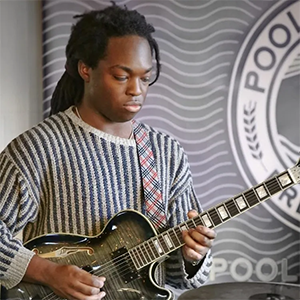 Noah Pierre
Director of Guitar Studies
Guitar/Bass Instructor, Band Coach

Noah Pierre joined Lutherville Rock School as a guitar/bass instructor. Noah has a background in various genres of music and graduated from Towson University with a degree in jazz commercial performance. He currently performs in various bands doing various styles, both on guitar and bass, throughout the Baltimore area.